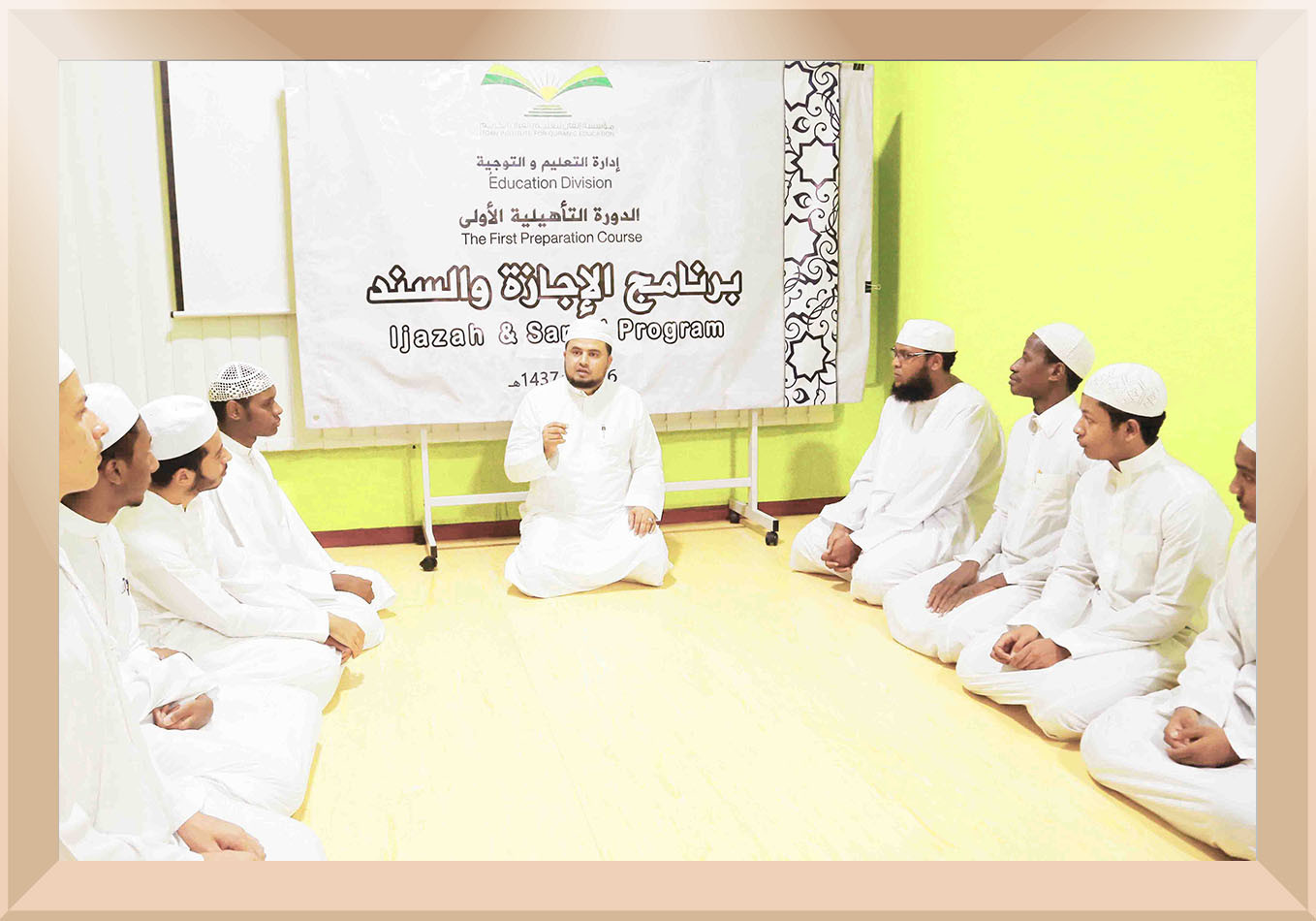 Aim of the program:

This program aims at preparing hafizes to become specialized and competent in the memorization and understanding of the Holy Quran in order to contribute professionally in serving the Holy Quran through regular programs.
This program focuses on:
Preparing a hafiz to become a Quran teacher, reciter and imam.
What makes this program distinct:
- Licensed teachers with Rewayah and seven & ten modes of recitations.
- Available in Rewayah Hafs from Asem and other Rewayah & modes of recitations.
- Preparation course prior to evaluating the recitation.
- Methodology.
- Certification of Ijazah from Sheikh of Ijazah and the institute.